One of the main reasons I have always loved Bruce Springsteen is that he had a conflict between romanticizing/loving home and needing to leave it behind.  I left home and moved to Chicago about 15 years ago, but I have always needed to keep it near.  My parents and many of the neighbors I grew up with have remained in my old neighborhood in Northwest Indiana.  Nick was one of them.  He and his wife Linda live across the street from my parents and their daughter Julie was one of my best childhood friends.
Nick was like a Springsteen song to me. He was a hard working man who was employed at Inland Steel – a tough guy who cried like a baby when his only son left to join the military.  My parents were teachers in an area of Indiana where most of my friend's parents worked in the mills.  Nick personified some of  Springsteen's songs when I saw him get up everyday and go to work in a dangerous place in order to raise his 3 children.  He built the home you see in the picture, collected his retirement and bought a few old cars to fix up.
When I come home for holidays, I watch him work tirelessly in his yard, and I see his pride and love for what he built with his own hands.  He doesn't need anything else – he doesn't need fancy vacations, 4 star restaurants, or a more exclusive, desirable address.  I envy him sometimes.
Today while I was getting ready to leave for my new, more desirable address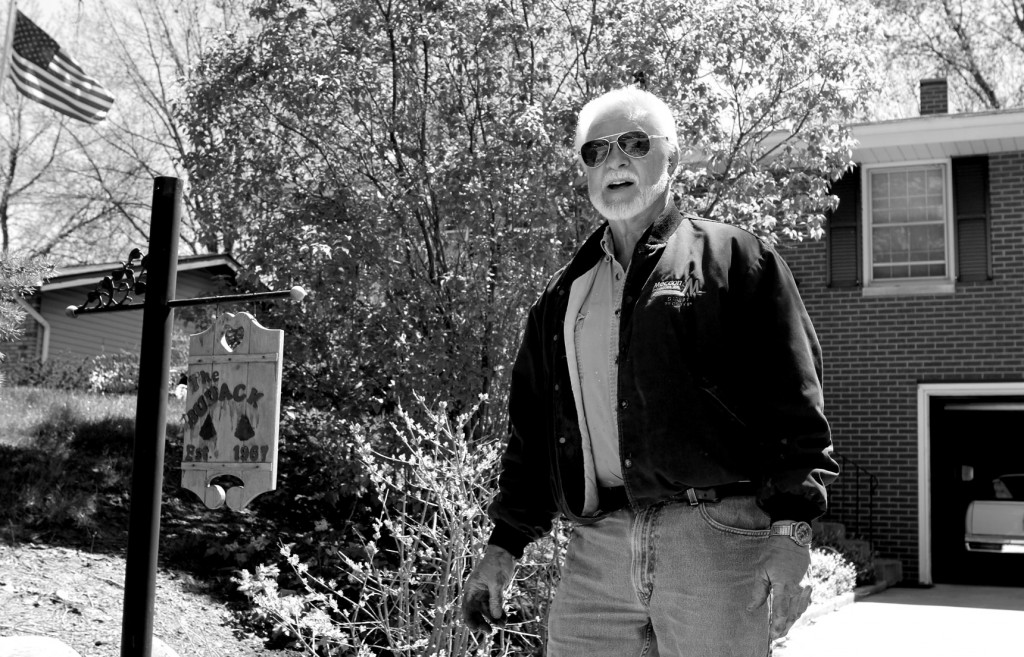 thinking about how I could almost just stay in my old neighborhood, live next door to my parents and be happy, I saw Nick outside.  He said,  "What are you doing Suz, why are you going?  I guess it's just your generation and I don't get it."
Sometimes I don't either.