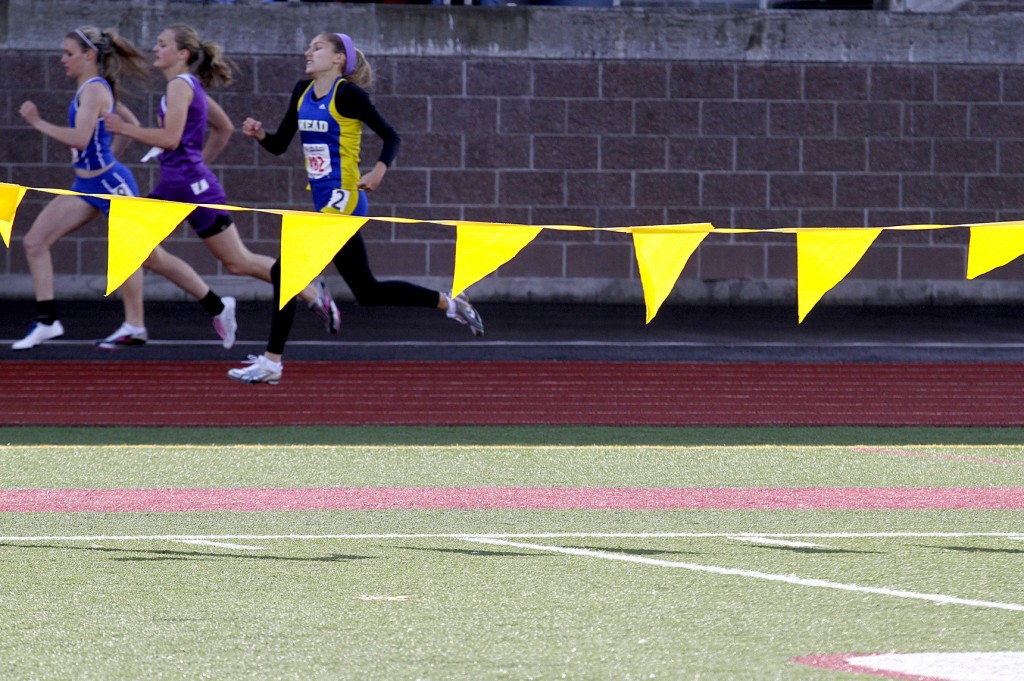 I had my first assignment today in Washington state for The Weekly Herald.  I was driving to the Washington High School State Track and Field Championships at Mount Tahoma High School in Tacoma, WA  thinking it finally felt like a normal Friday night.   I was happy to be shooting and heading to a high school field once again.  I got out of the car and everything felt like it did in Illinois.   The smell of the grass and the concessions, families hurrying to get to the field, teenagers joking, pushing each other around and goofing off.
I was disoriented at first because for a moment I felt like I was back in Chicago.  Then I looked around at all of the colors and the different uniforms and not one high school was even remotely familiar to me.  At one point I saw green and yellow and I thought "Oh, there's Glenbrook North."   Being so unfamiliar with the schools,  I was thankful that I only had one guy and one team to shoot.  So,  I took some time to shoot a few feature photos.
I was inspired by my friend Rob Hart's great state track photos , so to deal with a little home sickness, I had a shoot out in my head with him.  We used to  have "shoot outs" at the same assignment and then have other people judge to see who "won".   Today I didn't care who won.  I was just glad to feel home again.