I was fortunate enough to attend the NAFA (National American Falconer's Association) 2016 meet in Elk City, OK to photograph and cover the only woman in the United States who hunts with a golden eagle for Amtrack's magazine "The National".   After covering a wild mustang story together for "Hemispheres Magazine", writer Eric Benson and I set our sites on a new goal and found this amazing young woman and her passion for raptors.  In the article, you will learn about Lauren McGough, how she became a berkutchi in Mongolia and how she is one of the few females who is a part of NAFA.  You'll also learn about the beauty and frustration of hunting for jackrabbits with the massive beast she calls a "Prarie Dragon".
Eric and I went on two hunts with Lauren and Miles  (along a with a team of  "scare-boys"), and  I have to say is it's akin to running a hilly half marathon – often with no prize at the end.   During the chase, I was able to observe Lauren and Miles through my 200mm lens and all I could think was, "They look like they're going to take off together."   They were truly a team.
Photographers and writers often work separately, and I think it does a disservice to the written and visual parts storytelling – so it was great to be a team with Eric again.  With that said, I'm leaving the words to him – you can read it online here:  http://www.amtrakthenational.com/lauren-mcgough-mother-of-dragons.   As for some of the visuals, you can come along with us to the fields of Oklahoma and experience some of what it was like to hunt for miles….. with Miles.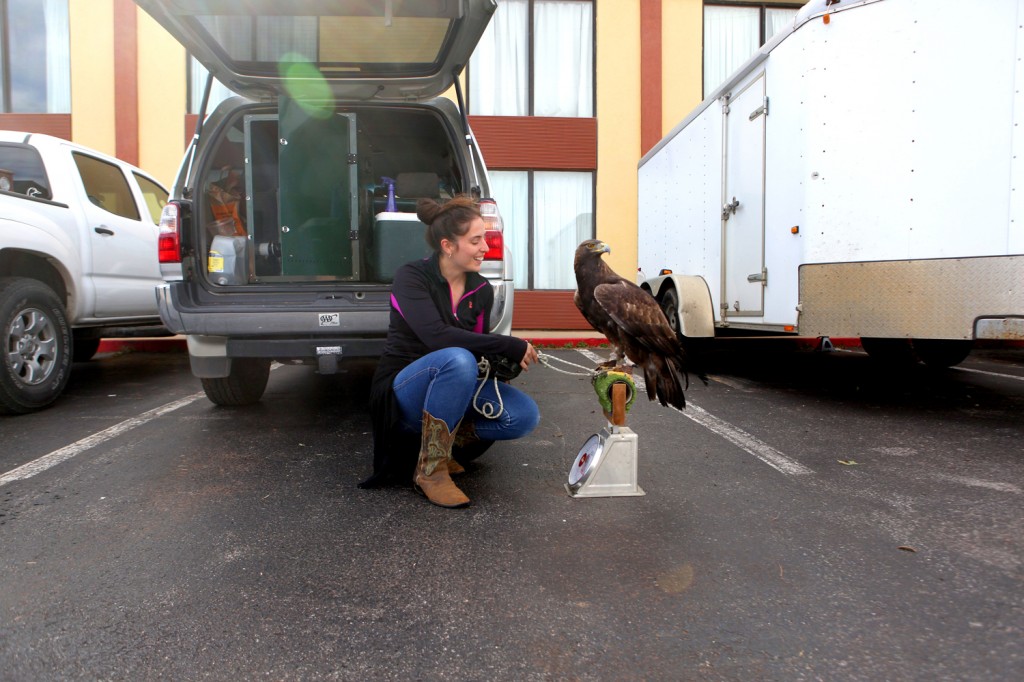 Weigh – in time.  Miles has to step on the scale so Lauren can check his weight before a hunt.  She likes him to be a bit light so she know's he's hungry and motivated.
Surveying the scene.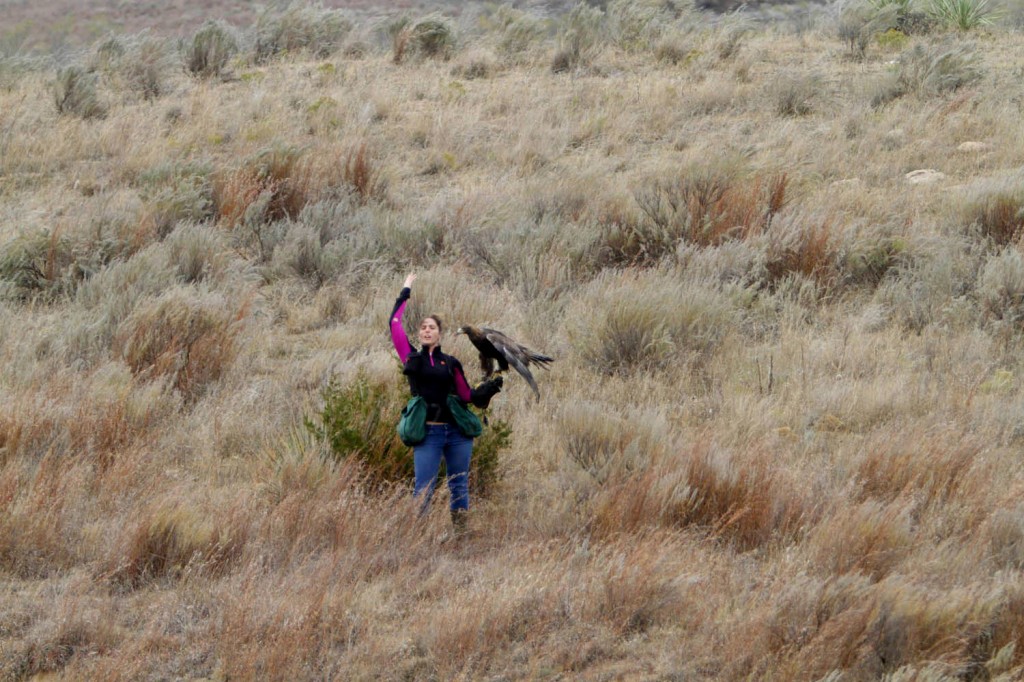 Lauren directing us on which way to walk  (according to the wind).
Miles and Lauren charging up a hill.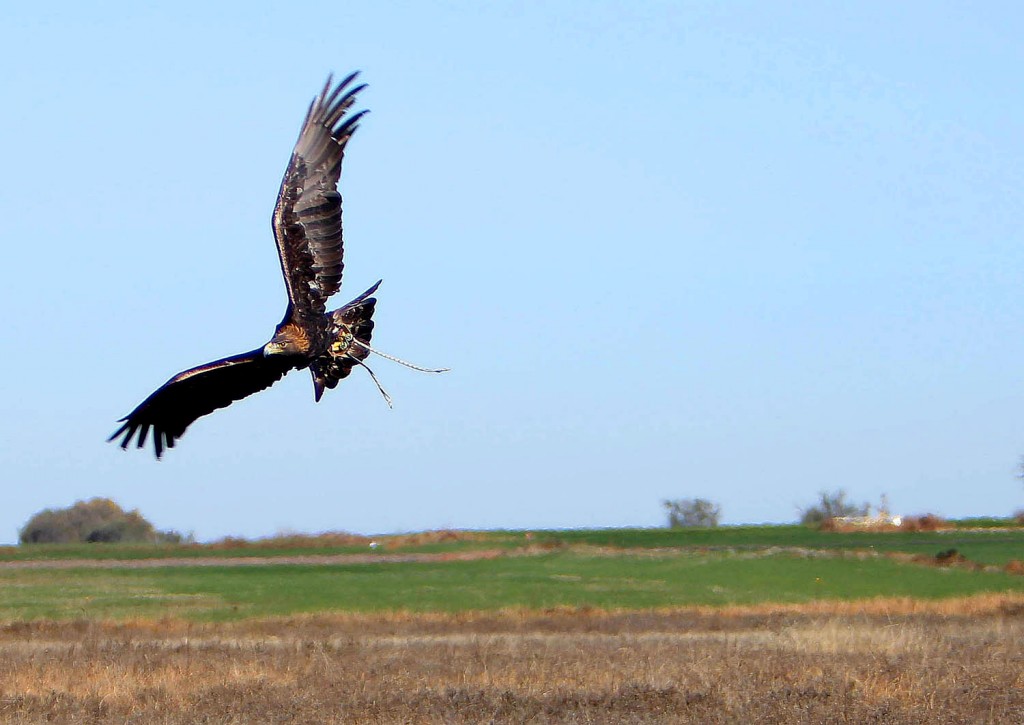 Miles in flight. The rabbit won this one.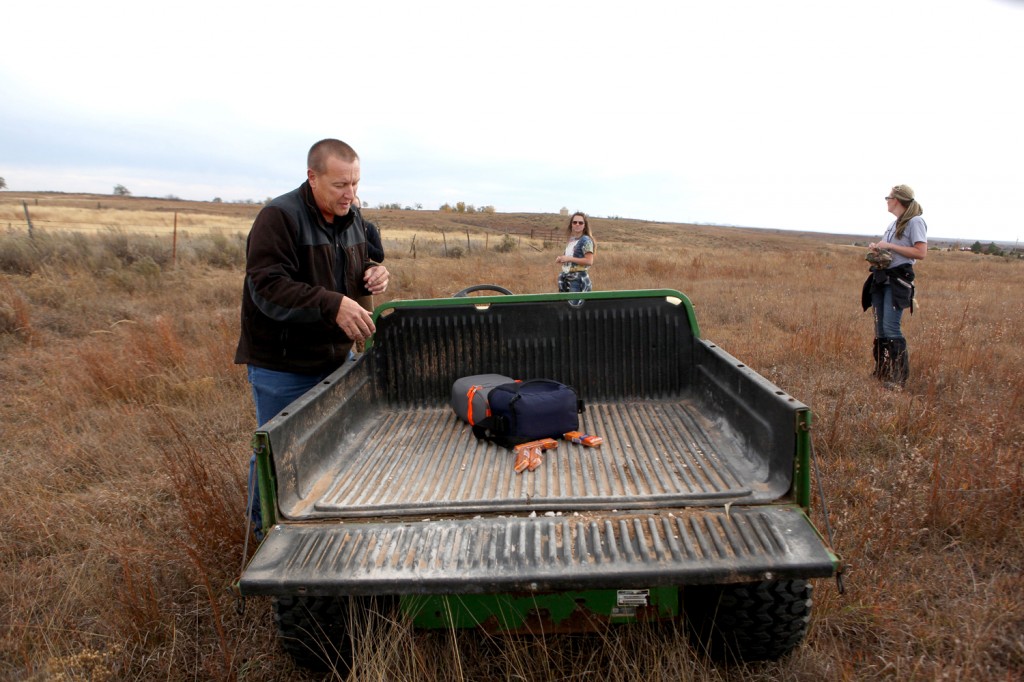 The owner of the Oklahoma farm we hunted on was nice enough to find us to bring snacks and water.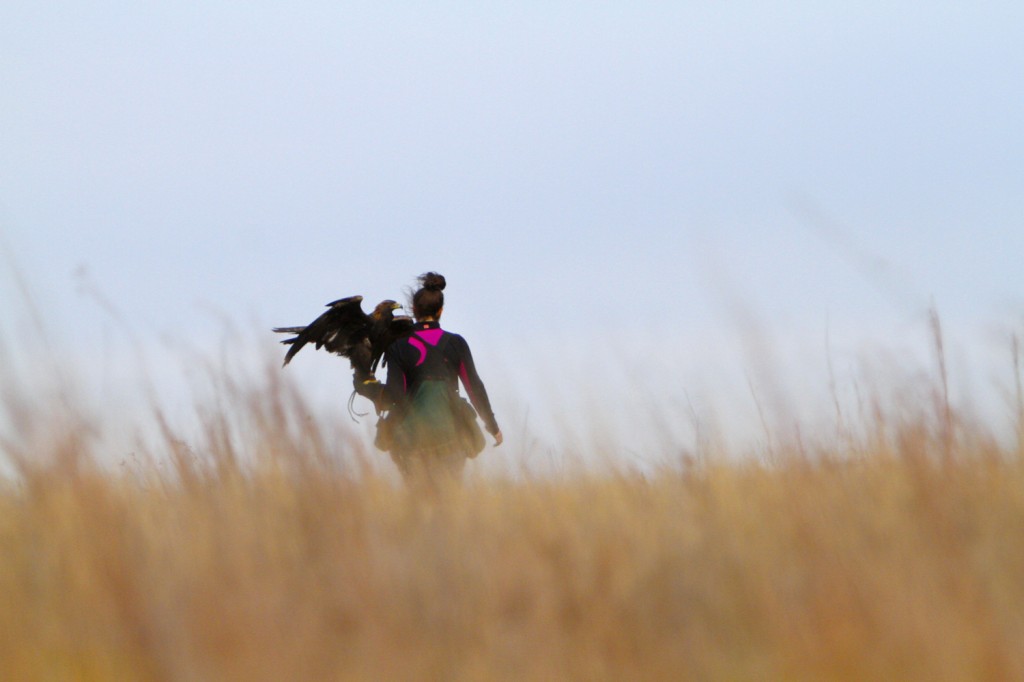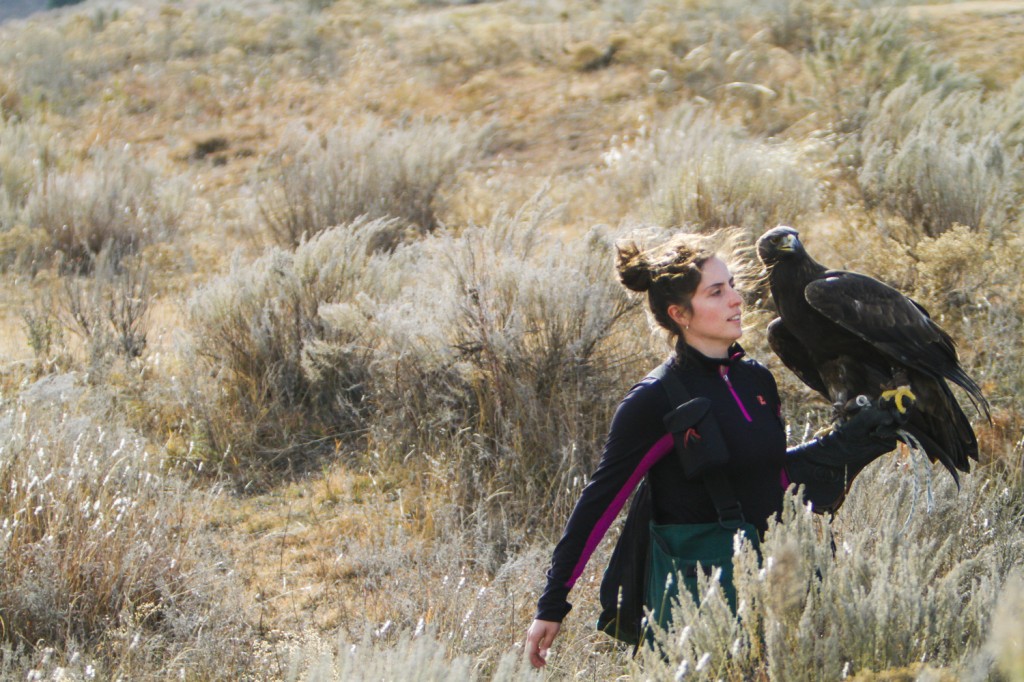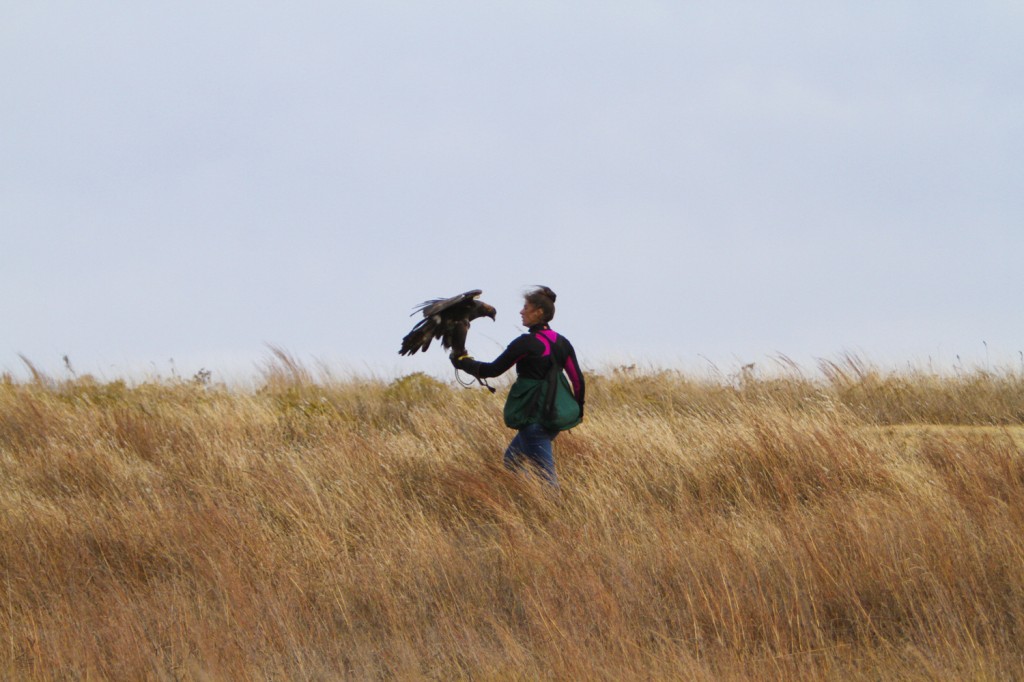 The "team" in the fields of Oklahoma.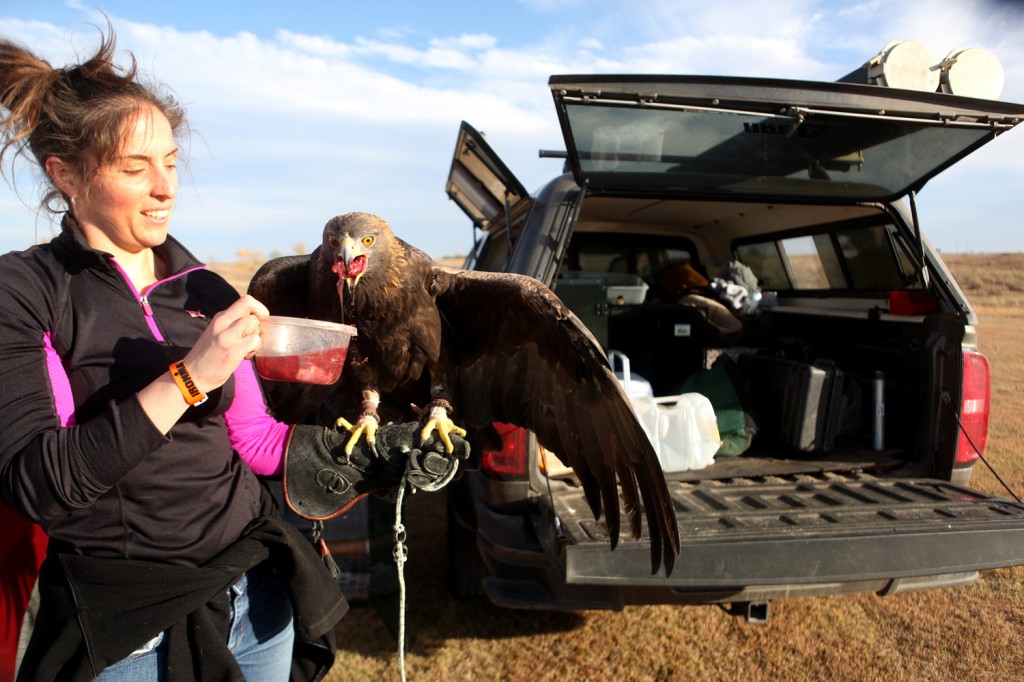 Even though Miles didn't catch anything, he is rewarded with rabbit bits.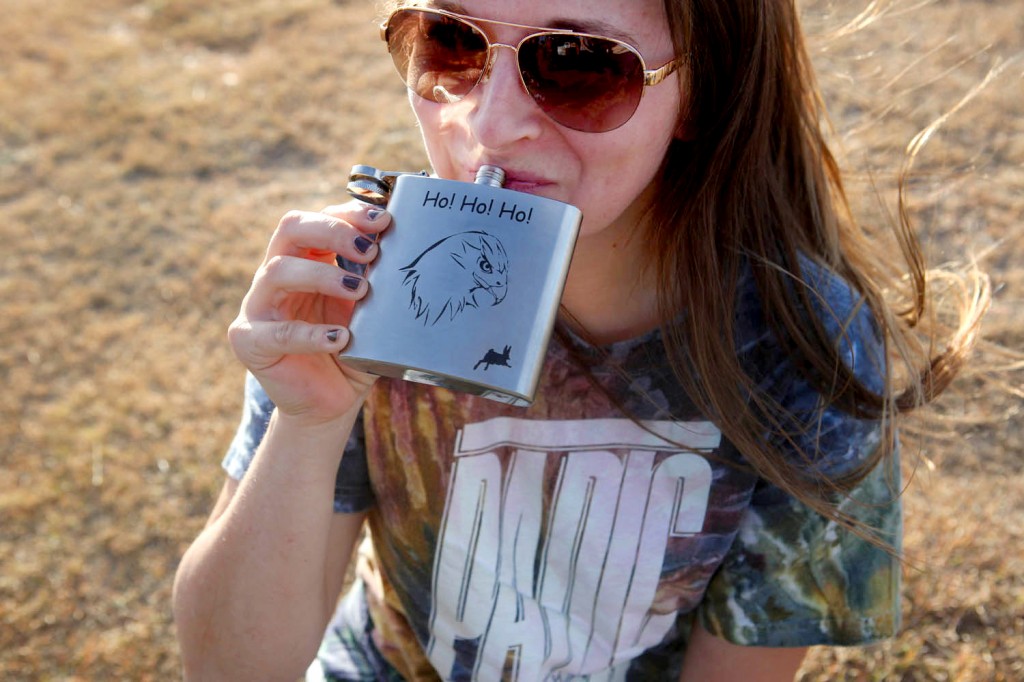 And… the post-hunt reward for the "scare-boys".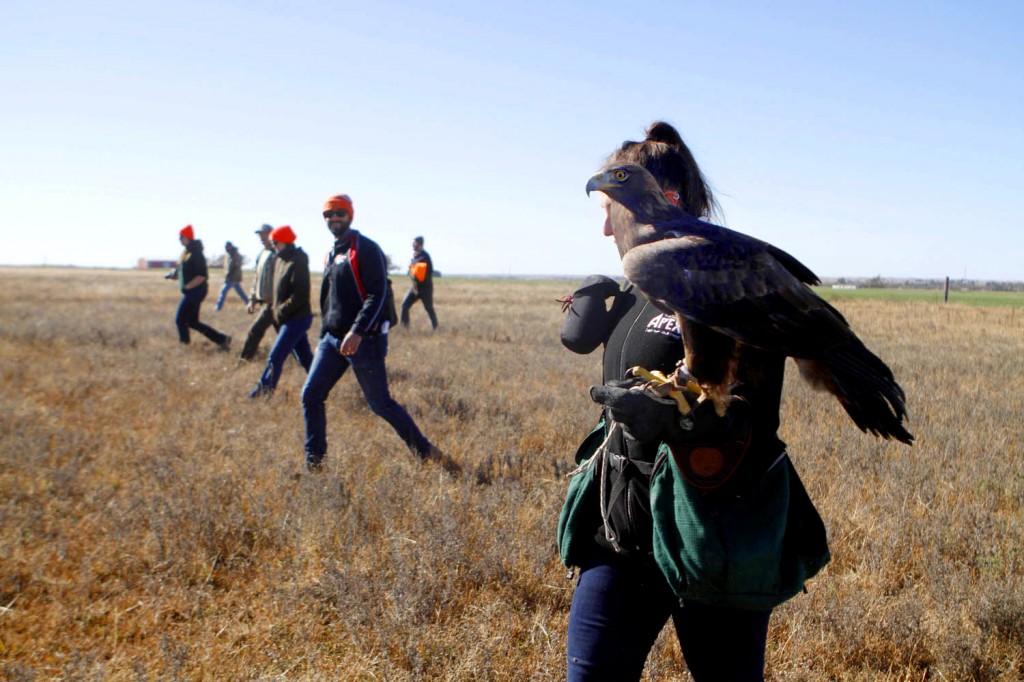 Hunt #2 – The line of 'scare-boys" starting out with Lauren and Miles.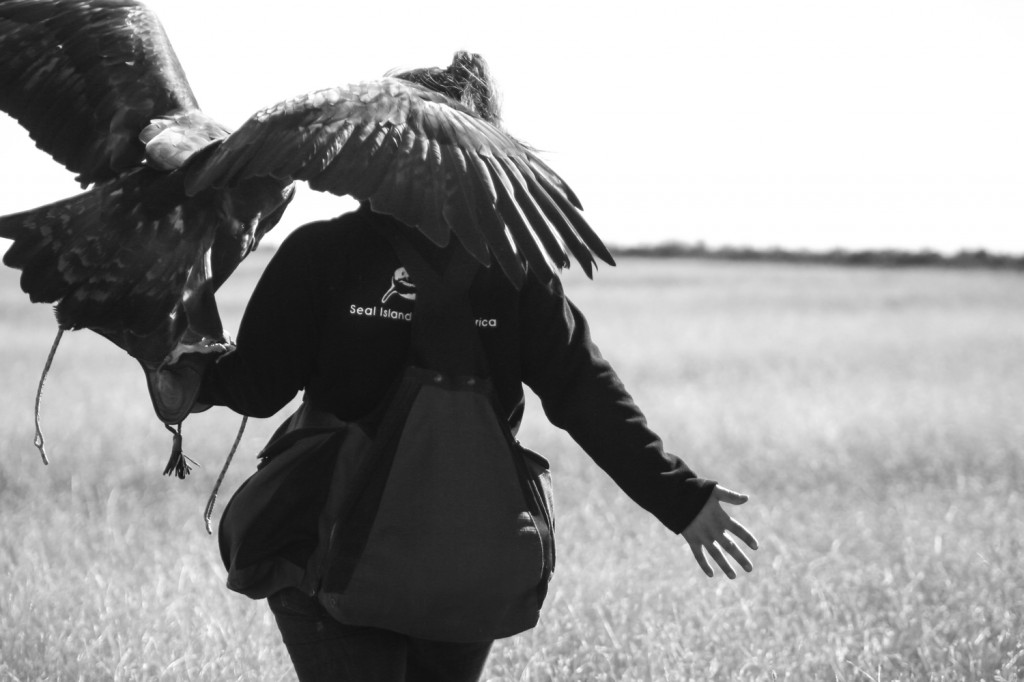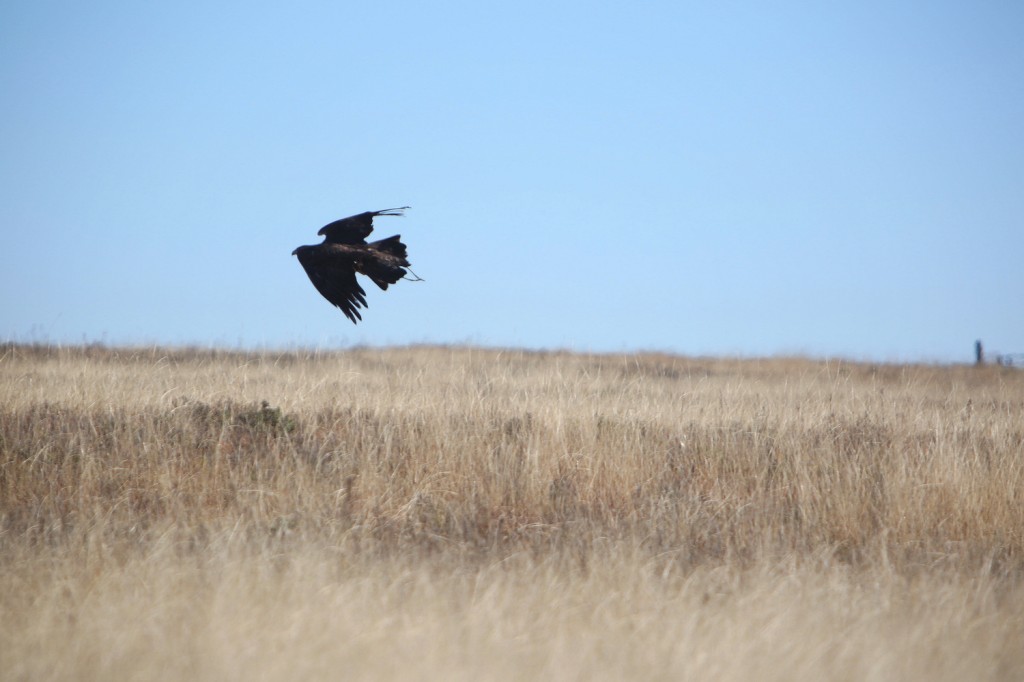 He's off – hot on the trail of a jackrabbit!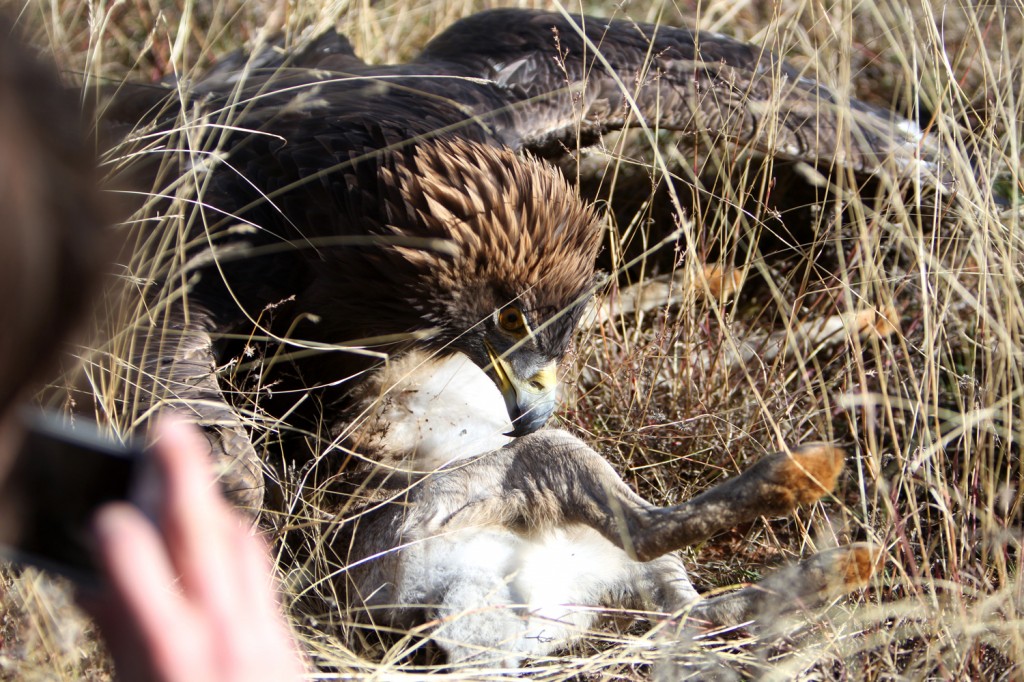 Success at last!  Note for sensitive people – the rabbit dies very quickly.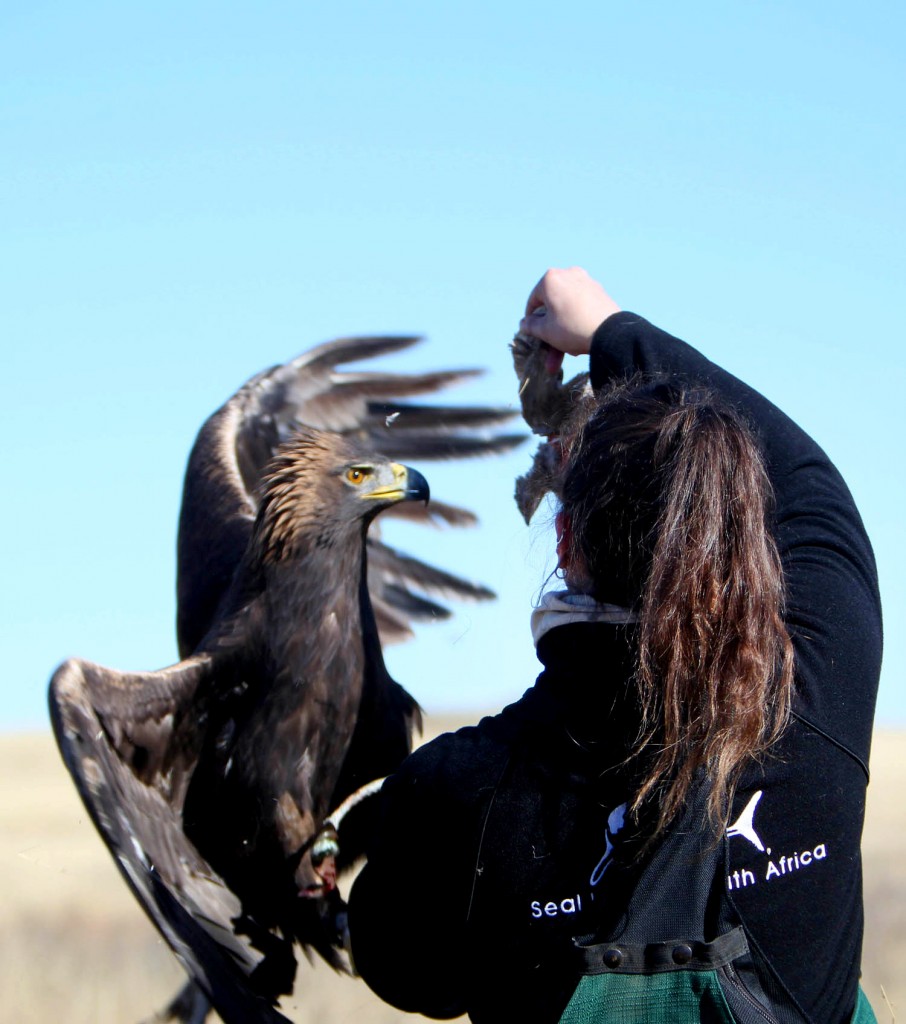 Miles is taken off the rabbit and given a piece of quail.  If he stays too long with the rabbit, it can break the bond between the bird and the human.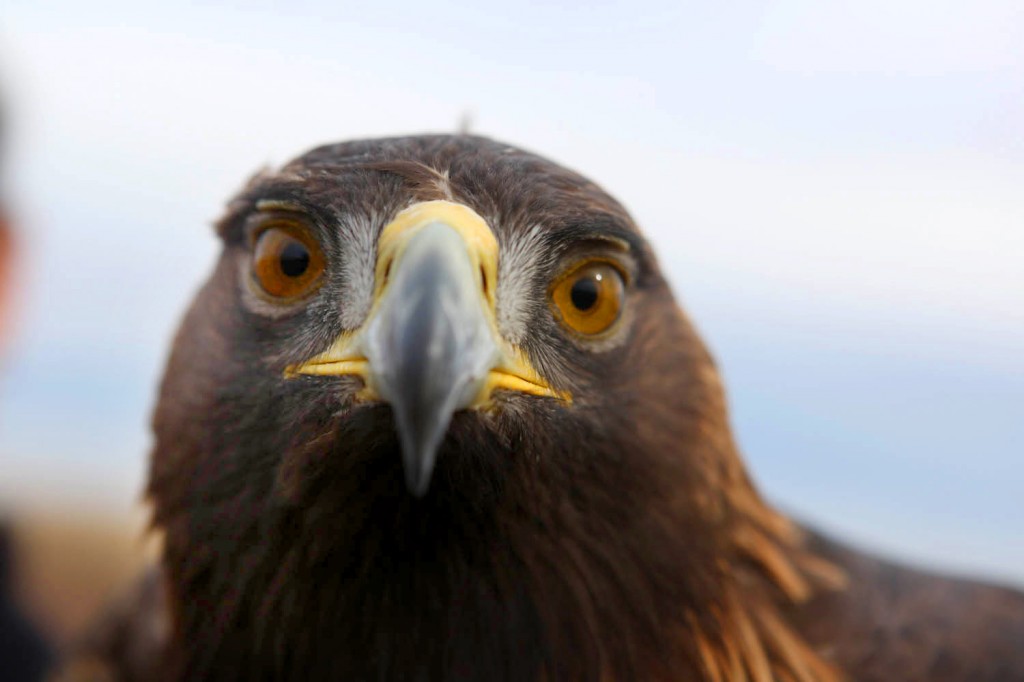 I'm gonna miss that face.